Association of Soy Sauce with Singaporean Cuisine
Did you know that Singapore is a hub for manufacturing Soy Sauce? Soy sauce is an integral component of Singaporean cuisine and culture. Their food is the essence of Soy sauce. Their culture and cuisine are an amalgam of Indian, Thai, Indonesian, and Chinese culture. The essence of Soy sauce comes mainly from Chinese cuisine. Many famous Singaporean dishes have soy sauce in their recipe. Not only it is used excessively there but also it is manufactured on a large scale in Singapore. Many factories in Singapore produce Soy Sauce which means it is a part of their culture for many years.
How Soy Sauce is Used in Singaporean Local Food
You might be thinking that how Singaporeans incorporate Soy sauce in their food? Then you must know that there are a variety of ways in which soy sauce is included in Singaporean local food. The most widely used way of incorporating soy sauce is Singaporean dishes in marinating the chicken with soy sauce.
Their Hawker soy sauce chicken is famous all over the world. Soy sauce is also added when noodles are being cooked and when vegetables are being sautéed to enhance the taste of the dish. Soy sauce is also added to their broths. It means that we have a wide variety in which soy sauce is incorporated in Singaporean Cuisine.
The History of Hawker Soy Sauce Chicken

As stated before, Hawker soy sauce chicken is one of the famous Singaporean dishes. It is famous not only in Singapore but all over the world. The chef of this dish is Chan Hon Meng. This dish is now a famous street food in Singapore. The name of this dish comes from the famous street food stall named Hawker Chan located in Singapore. Not only the citizens but the tourists also love to try this dish on their visit to Singapore. As the name indicates, the key ingredient of this recipe is soy sauce. Now, let's dig into the recipe for this famous Singaporean dish.
How to Make Hawker Soy Sauce Chicken
The ingredients are as follows:
•2 boneless chicken
•Quarter tsp sugar
•2 tbsp Jade Bridge Light Soy Sauce from Deslyfoods
•1 tbsp corn starch
•1 tsp sesame oil
•1 tbsp garlic ginger paste
•Quarter cup dark soy sauce
•1 tsp oyster sauce
•3 dry chilies
•1 cinnamon stick
•4 tbsp peanut oil
•2 spring onions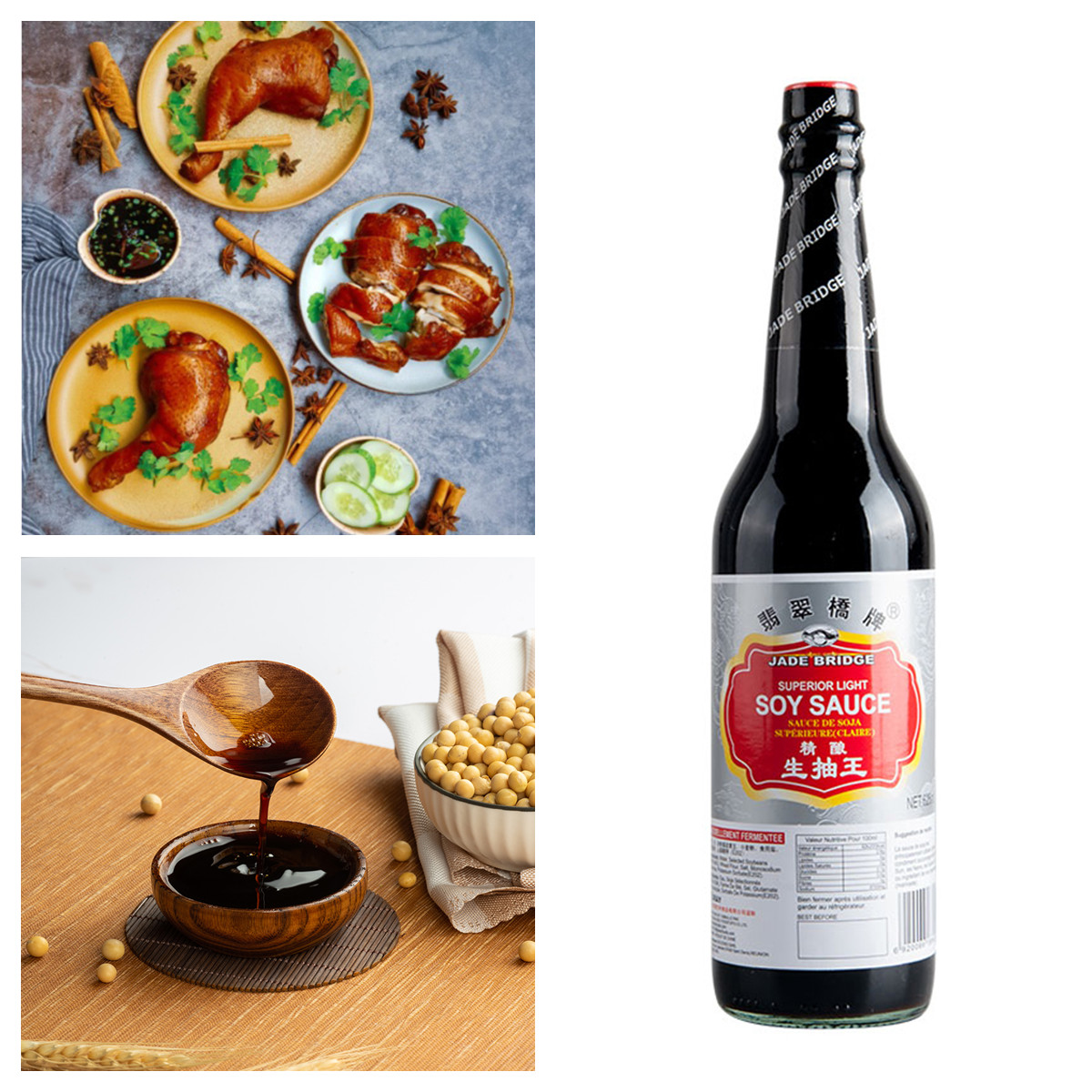 How to Cook
The recipe has two parts. You have to cook the broth and marinate the chicken. Cut the boneless chicken into small pieces and marinate the chicken with sugar, light soy sauce, corn starch, and garlic ginger paste. Refrigerate for a minimum of 1 hour. For the broth add the rest of the ingredients to a pan and boil it. Heat some oil in the pan and add red chilies. Now add the marinated chicken to it. Stir fry the chicken until it is cooked. Add the broth to it when the chicken is cooked. That is all. Your yummy Hawker soy sauce chicken is ready to eat.